Home
Volunteer to Help the Campaign

Issues

News Releases

Biography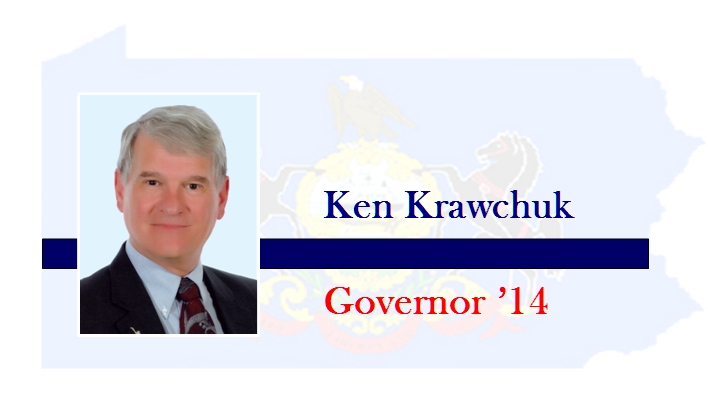 Thank you for visiting the Krawchuk '14 campaign website.

Libertarian Ken Krawchuk represents the moderate choice for Pennsylvania Governor in 2014,
and is the only gubernatorial candidate who is defending the interests of Pennsylvania taxpayers.
The Krawchuk voice is a voice for principle, for individual rights and individual responsibilities.
---
What happened on Election Day?
What were the results??
What's happening next???

Read all the details!
Let me offer my sincerest thanks to all those volunteers and donors who helped build the 2014 campaign, and especially the thousands of you who took the trouble to write in Henry and me on November 4th. Despite a difficult year, we still accomplished much, and it would not have happened without each one of you. Well done!

&nbsp - Ken
---

Need to contact the campaign?
Drop us a line at campaign@kenk.org, or call 224-Krawchuk (224-572-9248).


Want to keep up on all the news of the Krawchuk campaign?
Enter your e-mail address here!

Copyright © 2014, Krawchuk '14.